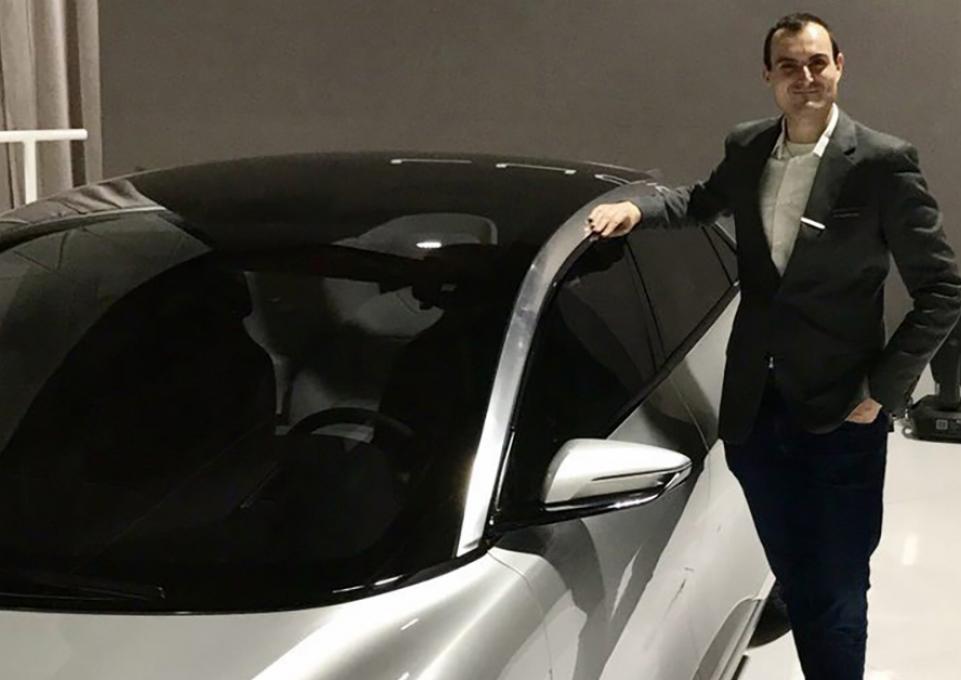 Imagine a world where people who can't drive because of old age, illness, or disability could travel freely, where the daily commute was more productive than stressful, and where fatal crashes were nonexistent.
These are just a few ways that driverless cars might change our world. Progress in the field suggests the autonomous vehicle will have life-changing benefits and drastically reshape our society.
According to Josh Lipka, B.S. '12—a senior advanced supplier quality engineer at Zoox, one of the first self-driving technology companies in the world—autonomous vehicles will fundamentally improve personal mobility and transportation.
"Getting to a doctor's appointment or going to the grocery store will become more convenient, safer, and reliable," Lipka said.
Driverless cars have the potential to literally save lives, he said, especially when it comes to making vehicle transportation more accessible to the aging population.
"Approximately 1.2 million people died globally from automotive-related accidents last year," Lipka said. "If we replace the human driver, a large percentage of these deaths can be prevented."
As a quality engineer, Lipka focuses on the model's powertrain, battery, charging, and electrical system.
"My position involves industrializing our product design. My role is to help ensure that product parts are reliable, high quality, and arrive on time. I also collaborate with a global manufacturing base," Lipka said.
Lipka discovered the automotive industry through an undergraduate internship at the Lancaster-based manufacturer Jiffy-tite Motorsports (now Oetiker), which creates parts to transfer fluids for tasks like cooling a car's engine or transmission. After graduation, the company offered Lipka a full-time position as a quality engineer.
He relocated to the West Coast in 2016 for an engineering position at Lucid Motors, which develops electric cars. He has been working at Zoox, based just outside San Francisco in Foster City, since June 2018.
According to Lipka, there are two fundamental approaches to driverless technology:
"You can retrofit a pre-existing traditional model with sensors," he said, "or you can build a new model from the ground up."
Major technology and automotive companies are all experimenting with the first approach, whereas Zoox is working on an "end-to-end solution" for the autonomous vehicle.
Zoox's ultimate goal is to pioneer autonomous mobility as service.
Lipka said he left the automotive industry for the tech-focused start-up Zoox because he wanted to leave behind the "old-school Detroit mindset" of vehicle innovation.
"I believe we need big solutions to tackle big problems," Lipka said.
"It's really dangerous in business to say, 'Well this is how it's been done, so this is how we'll continue to do it.'"
Lipka believes one must have a strong sense of purpose to work in a start-up or entrepreneurial environment.
"You should always have a 'why' when you go into work," he said. "For me, it's about preventing deaths.… I believe through autonomous technology we truly can save lives."
Lipka said Buffalo State's student leadership opportunities and diversity of the campus helped him develop the soft skills he needs daily as an engineer.
"Buffalo State is a very diverse campus and engaged with the surrounding community of Buffalo. This prepared me for how to learn from different perspectives," he said. "College is what you make it, and I got involved outside of the engineering classroom. These were the experiences that helped shape my life."