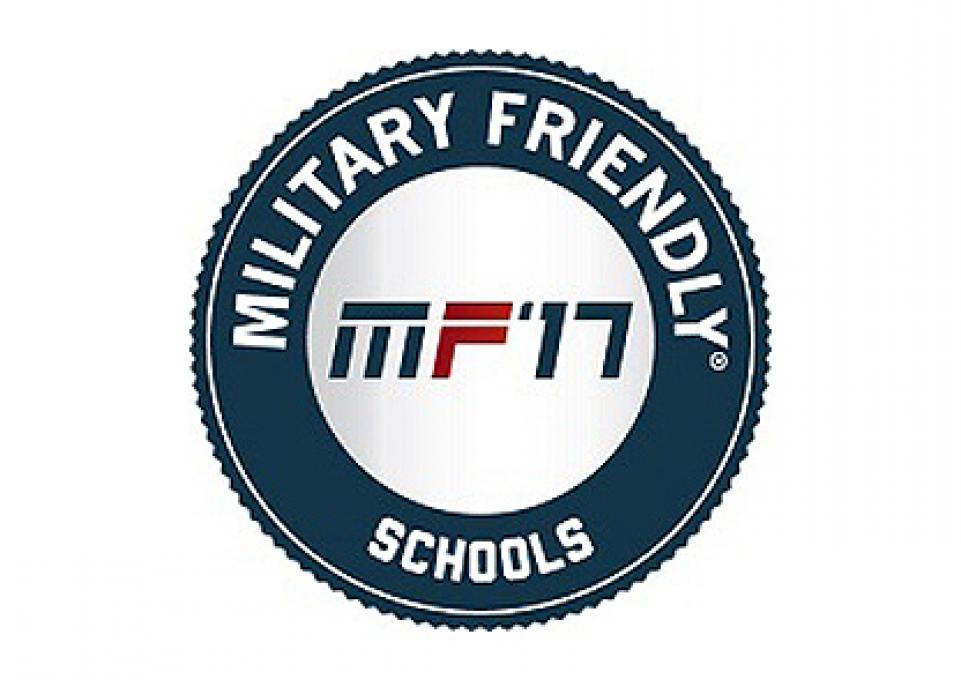 Buffalo State has been named a Military Friendly School for the sixth year in a row by Victory Media, publisher of G.I. Jobs, STEM Jobs, and Military Spouse.
The Military Friendly Schools designation is awarded to the top colleges, universities, and trade schools in the country doing the most to embrace military students and to dedicate resources to ensure their success in the classroom and in the job market. For more than a decade, Military Friendly ratings have set the standard for companies and colleges demonstrating positive employment and education outcomes for veterans and their families.
New this year, Military Friendly Awards showcase the most powerful and effective programs of more than 200 companies and 1,200 post-secondary schools that receive the designation. Of those designated, 154 employers and 541 schools have been recognized for excellence in different categories highlighting not only "Are you Military Friendly?" but "How Military Friendly are you?"
Factors contributing to Buffalo State receiving the designation include small class size, low tuition rates, and a "veterans' one-stop center" managed by a veteran coordinator. The college also has a Student Veteran of America (SVA) organization that holds workshops to help students make a smooth transition from military to civilian life. Recently, the college also designated a lounge within the Campbell Student Union for active military and veteran students.
"Veterans, students in the armed services, their spouses, and dependents find ongoing support at Buffalo State," said Margaret Shaw-Burnett, associate vice president for Buffalo State's Continuing Professional Studies that oversees military and veteran benefits. "Among other benefits for this population are flexible classes, financial assistance, academic advertisement, and tutoring."
Companies and schools must have successfully completed a Military Friendly survey and have been designated as a 2017 Military Friendly School or Employer to be considered for the awards program. The names of awardees are published online at militaryfriendly.com and will be printed in the December issue of G.I. Jobs or Guide to Military Friendly Schools. 
"All of our Military Friendly award recipients set the standard for excellence," said Daniel Nichols, chief product officer of Victory Media and head of Military Friendly development. "They offer exceptional examples of what it means not just to build a program that meets federal requirements, but one that serves the military and veteran community from classrooms to careers."
For more information about Buffalo State's commitment to attracting and supporting military students, visit Buffalo State's veterans and military service webpage. 
About Military Friendly and Victory Media
The Military Friendly Employers and Military Friendly Schools designation process includes extensive research and a data-driven survey of leading companies and colleges nationwide. The survey, methodology, criteria, and weightings are developed with the assistance of an independent advisory council of educators and employers, and tested by EY based upon the weightings and methodology established by Victory Media. The survey is administered for free.
Founded in 2001, Victory Media is a service-disabled, veteran-owned small business that connects the military community to civilian employment, entrepreneurial, and education opportunities through its G.I. Jobs, Military Spouse, Vetrepreneur, STEM Jobs, and Military Friendly brands.