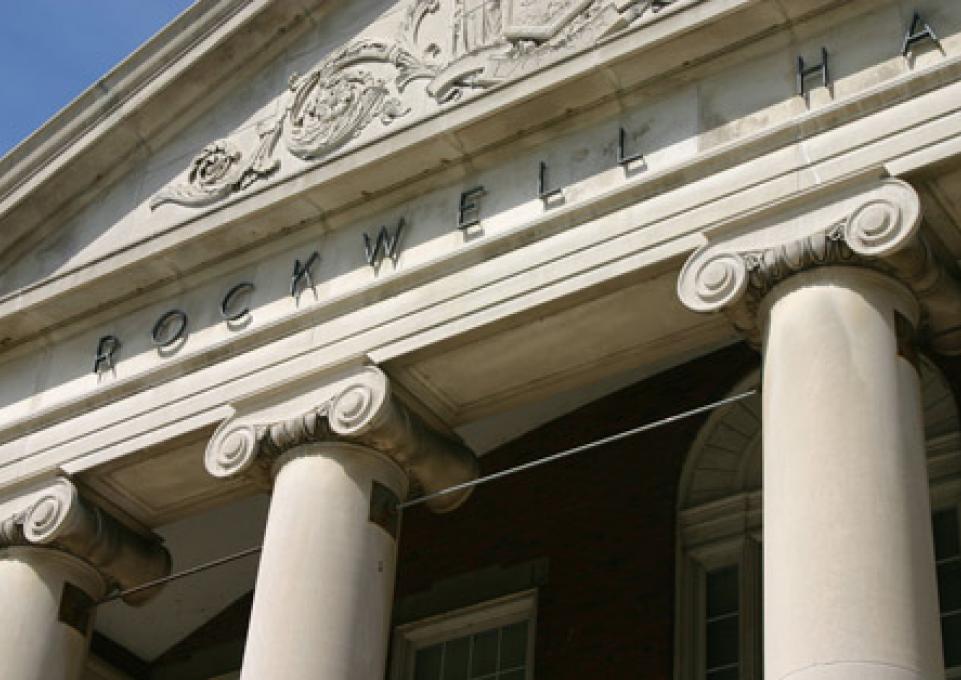 During SUNY Chancellor Kristina M. Johnson's State of the University address on January 31, she announced Buffalo State College will play a leading role in a new systemwide initiative: Promoting Recruitment, Opportunity, Diversity, Inclusion, and Growth, or PRODiG.
The program's reach extends from identifying talented students as undergraduates to mentoring and developing graduate students to attracting and retaining new faculty who continue to meet persistent barriers in achieving certain careers, including underrepresented minorities and women in STEM disciplines.
"With PRODiG, we are taking the long view," Johnson said. "Today's high schoolers will be PRODiG faculty tomorrow."
Johnson announced that SUNY campuses, in their efforts to recruit and retain up to 1,000 early- to mid-career professors from underrepresented groups over the next decade, will receive salary support from the SUNY system. Buffalo State will be the first campus to receive funding for a cluster hire of five faculty members from underrepresented minorities beginning in fall 2019.
"We will help to ensure success for our young PRODiG professors by making sure they don't feel isolated," Johnson said. "PRODiG will pilot cluster hires at select campuses, including the first one at Buffalo State, which will seed a multi-disciplinary Africana Studies Department."
Buffalo State President Katherine Conway-Turner said she's excited that Buffalo State stands at the forefront of the new initiative.
"At Buffalo State, we not only recognize the many facets of diversity, we also celebrate them on a regular basis," Conway-Turner said. "We appreciate the support provided by Chancellor Johnson to attract and hire more underrepresented faculty members and the plan to create a new Africana Studies Department. Both moves reflect the needs and interests of our student body. We anticipate that these faculty members will serve as mentors to our students and outstanding teachers, as well as scholars contributing to their academic disciplines."
Buffalo State has undertaken many initiatives to promote diversity in recent years. Those initiatives include the Buffalo State Diversity Fellows program, the Diversity Dialogue Speakers Series, and the Beyond Boundaries Dare to Be Diverse film series. In recognition of these efforts, Insight Into Diversity magazine has awarded Buffalo State with its Higher Education Excellence in Diversity (HEED) Award, six times, most recently in 2018.
In her address, Chancellor Johnson also noted that in order to remove barriers to diversity in the faculty hiring process, SUNY will provide guidance to campuses to train search committees "to avoid hazards such as unconscious bias, or a focus on merit that inadvertently prioritizes degrees from elite universities while failing to recognize the breadth of credentials and experiences that reflect academic excellence."