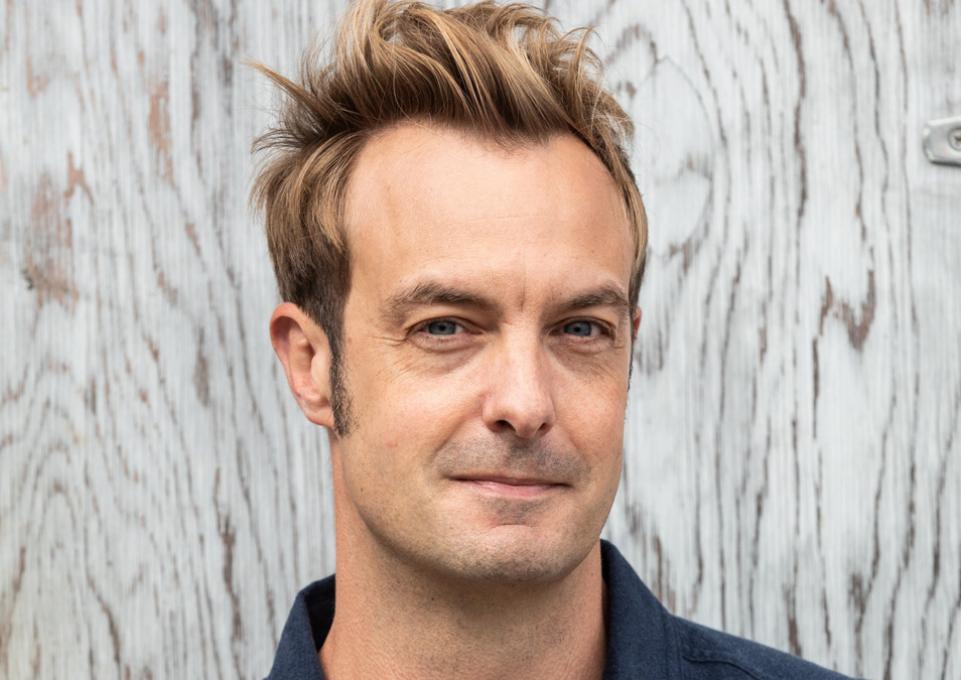 Chef Barton Seaver, one of the world's leading sustainable seafood experts and educators, will bring his message of enlightenment to campus with an eco-friendly twist on Thursday, November 14, at 6:30 p.m. in the Performing Arts Center at Rockwell Hall. His talk, "Innovations in Sustainable Seafood: An Evening with Barton Seaver," hosted by Buffalo State's Hospitality and Tourism Department, will address ways to use seafood as a sustainable solution, including ways that farm-raised seafood benefits the environment and the helpful properties of fish to the human diet.
Seaver will sign copies of his latest book, The Joy of Seafood: The All-Purpose Seafood Cookbook (2019), which Barnes & Noble at Buffalo State will have available for sale* in the lobby of Rockwell Hall, along with other assorted titles, following the lecture.
As the author of seven seafood-inspired books, a fellow with the National Geographic Society, an owner of award-winning restaurants, and a culinary ambassador with the American Chef Corps, Seaver has established himself as one of the world's leading sustainable seafood experts.
An alumnus of the Culinary Institute of America, he is also the founder of Coastal Culinary Academy, a multiplatform initiative that promotes seafood-specific culinary education for cooks at all levels. His philosophy of connecting human health and ocean health through inspired cooking has led to appearances on 60 Minutes, the TED Talk stage, and the National Geographic Channel, among dozens of other media programs, as well as numerous publications.
Seaver served as director of the Sustainable Seafood and Health Initiative at Harvard University's Center for Climate, Health, and the Global Environment from 2012 to 2016, and as senior adviser for sustainable seafood innovations at the University of New England from 2016 to 2017.
Donald Schmitter, chef and lecturer in the Hospitality and Tourism Department, arranged Seaver's visit to the campus after being inspired by hearing him speak in other cities. Schmitter said he hopes Seaver's talk will allow visitors not only to discover new properties of seafood but also to engage in new interests based on the areas of Seaver's expertise.
"I'm hoping that those who are there to see him for one reason, such as sustainability, pick up a little bit about what to do with fish, and for those who have a culinary background, I hope they get more of why [sustainability] is important to us," Schmitter said.
As part of his visit, Seaver will also meet with students from the Hospitality and Tourism Department in the Russell Salvatore Demonstration Kitchen, where he will give a cooking demonstration and discuss the different textures and flavors of a variety of fish.
A sold-out VIP event will take place at Campus House following the main presentation, where Seaver will hold a meet-and-greet reception, with hors d'oeuvres prepared by students in Schmitter's catering class.
Schmitter said he plans for Seaver's lecture to be the first of a series of visits from experts in the culinary world to the Buffalo State community.
"I hope to do this on an annual basis," he said, "bringing to campus nationally known hospitality professionals with various backgrounds and expertise."
Free general admission seating is available for the lecture. For more information, contact Schmitter at (716) 878-5663 or by e-mail.
 
---

* Seaver's books (select titles) are also available in advance of the talk in the Barnes & Noble at Buffalo State Bookstore. Available titles will be discounted 20 percent off the list price both in store and at the event.