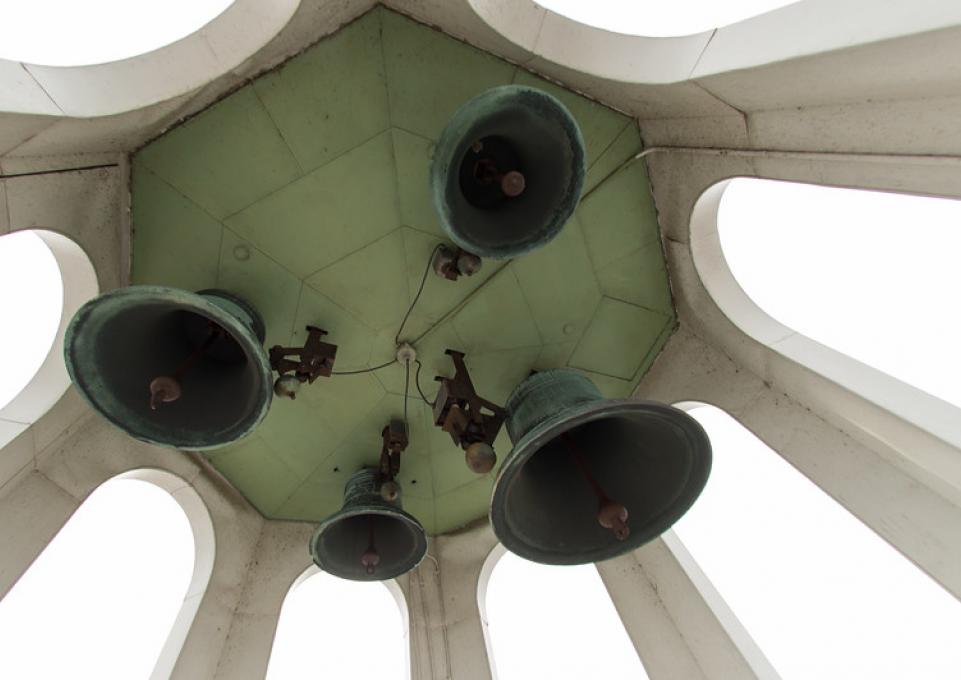 When Ann K. Lupo, an alumna and the G. Allen McFarren Senior Social Studies Lecturer in the History and Social Studies Education Department came to Buffalo State in the mid-1960s from downstate, she wasn't thrilled to be here.
Lupo wanted to go into the Peace Corps, but her parents had other ideas. Faced with the ultimatum of attending college for at least one year, Lupo chose to follow her sister to Buffalo State, determined to hate it.
"I was just a rebel," she said. "I was inspired by John F. Kennedy, and wanted to join the Peace Corps. I wanted to save the world."
During her orientation, which was held in Rockwell Hall at the time, the orientation speaker at the time paused while the bells in the tower chimed. When they were done, the speaker told the young students to think "This is my school, I belong here," every time they heard the bells chime. Lupo thought it was ridiculous at the time.
"Everyone said it with the speaker except me," she said.
During her second semester, in spite of her best efforts, Lupo began to enjoy being at Buffalo State. One day while walking to Ketchum Hall for a class, the bells tolled, and Lupo said to herself, "This is my school. I belong here."
"Maybe I do belong here," Lupo recalled thinking to herself at the time.
In fact, the bells in Rockwell Hall's tower have an interesting and significant background. Three of the bells were gifted to the campus for Rockwell Hall when it moved to 1300 Elmwood Ave. in the early-1930s. The "E" bell was gifted by the class of 1930, while the "C" bell was given by the staff of the Elms yearbook, and the "D" bell was given anonymously in the memory of three former principals.
A fourth bell, from Buffalo State's previous campus on Normal Avenue, was gifted by Mrs. Robert Livingston Fryer, and completed the set of chimes. Robert Livingston Fryer was a Buffalo businessman who replaced Edward H. Butler as president of the school's Board of Managers after Butler's death in 1914.
Lupo went on to earn both her bachelor and master's degrees at Buffalo State, and has been involved in teaching at the college in some capacity throughout her career with Buffalo Public Schools and Erie 1 BOCES.
"I've always been here, and those bells are mine," she said with a laugh.
For Lupo, the bells are more than just a novel historical artifact.
"Every kid needs a place to belong," she said. "Everyone needs someone to say, 'You belong here.'"