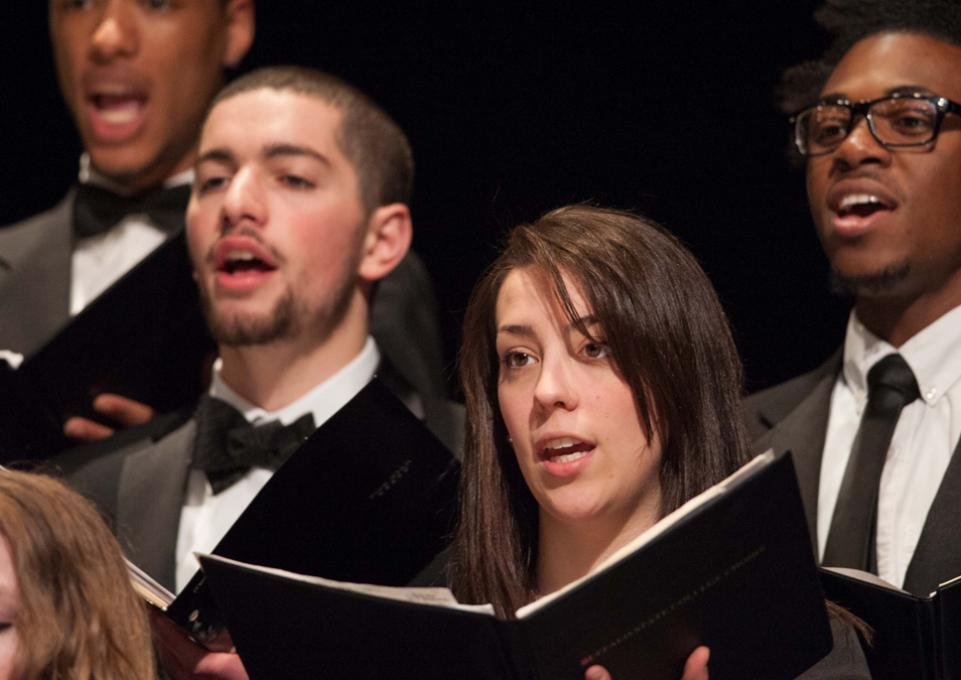 Welcome back, Bengals! We're almost to the end of the semester, which means finals are coming. Check out Bengal Study Night from 5:00 to 9:00 p.m. Wednesday, December 4, in Rockwell Hall. Check the schedule for course-specific locations, including math and writing tutoring. There will also be finals survival kits, relaxation activities, therapy dogs, and pizza. Get a glimpse of student life at Buffalo State and stay up to date on student events, clubs, orgs, and more by connecting with Life at Buff State on Instagram, Facebook, and Twitter!
-----------------------------------------------
MONDAY, DECEMBER 2
'Development and Application of a Robot-Assisted Computer Vision System to Support Ecological Monitoring in the Great Lakes'
3:00 to 3:50 p.m.
Technology Building 160
Peter Esselman, a fisheries biologist with the United States Geological Survey Great Lakes Science Center, will discuss the development of a computer vision system that supports monitoring of the Great Lakes. Part of the Biology Department and the Great Lakes Center Seminar Series.
-----------------------------------------------
TUESDAY, DECEMBER 3
United Students Government Annual Corporate Meeting
Noon to 1:30 p.m.
Campbell Student Union Social Hall
USG encourages all activity-fee-paying undergraduate students to attend the annual corporate meeting of their student government. 
-----------------------------------------------
WEDNESDAY, DECEMBER 4
23rd Annual Student Art Sale
10:00 a.m. to 7:00 p.m.
Upton Hall Czurles-Nelson Gallery
Browse one-of-a-kind paintings, photographs, ceramics, scarves, jewelry, notecards, furniture, and more, all specially handcrafted by Buffalo State art and design students. Great gift ideas! Sale continues Thursday, December 5, from 10:00 a.m. to 4:00 p.m.
Bengal Ally Mixer
3:00 to 5:00 p.m.
Campbell Student Union Fireside Lounge
Join faculty, students, and staff in a casual, friendly environment with free refreshments and excellent conversation. These mixers are an opportunity for members of the campus's lesbian, gay, bisexual, trans, questioning, and ally community to informally meet and strengthen their association and visibility at Buffalo State.
-----------------------------------------------
THURSDAY, DECEMBER 5
Relaxation Night and Free Movie: Hustlers
6:00 to 10:00 p.m.
Campbell Student Union
Join United Students Government for a chance to relax with other students and watch the movie Hustlers. Activities from 6:00 to 8:00 p.m. include photo ops in a giant snow globe, mechanical reindeer rides, art therapy, and massage chairs. Hustlers, featuring an all-star female cast, starts at 8:00 p.m. in the Social Hall.
Winter Choral Spectacular
7:30 p.m.
Performing Arts Center at Rockwell Hall
The Buffalo State Chamber Choir, Chorale, and Vocal Jazz Ensemble will celebrate the winter season in song. Ticket information is available online. Free student tickets are available at the Rockwell Hall Box Office. 
-----------------------------------------------
FRIDAY, DECEMBER 6
Holiday Art and Gift Sale
Burchfield Penney Art Center
Noon to 8:00 p.m.
Find unique holiday gift ideas, all lovingly handcrafted by more than 50 Western New York artists, during the BPAC's annual Art Is a Gift Holiday Art and Gift Sale. Sale continues Saturday, December 7, from 10:00 a.m. to 5:00 p.m. and Sunday, December 8, from 11:00 a.m. to 4:00 p.m.
Men's Hockey
7:00 p.m.
Ice Arena
The men's hockey team takes on the Oswego Lakers. 
Peter White Christmas
8:00 p.m.
Performing Arts Center at Rockwell Hall
Peter White, Euge Groove, Vincent Ingala, and Lindsey Webster perform their annual fun-filled contemporary jazz concert. Ticket information is available online. Part of the Great Performers Series. 

-----------------------------------------------
SATURDAY, DECEMBER 7
Women's Basketball
2:00 p.m.
Sports Arena
The women's basketball team takes on the Fredonia Blue Devils.