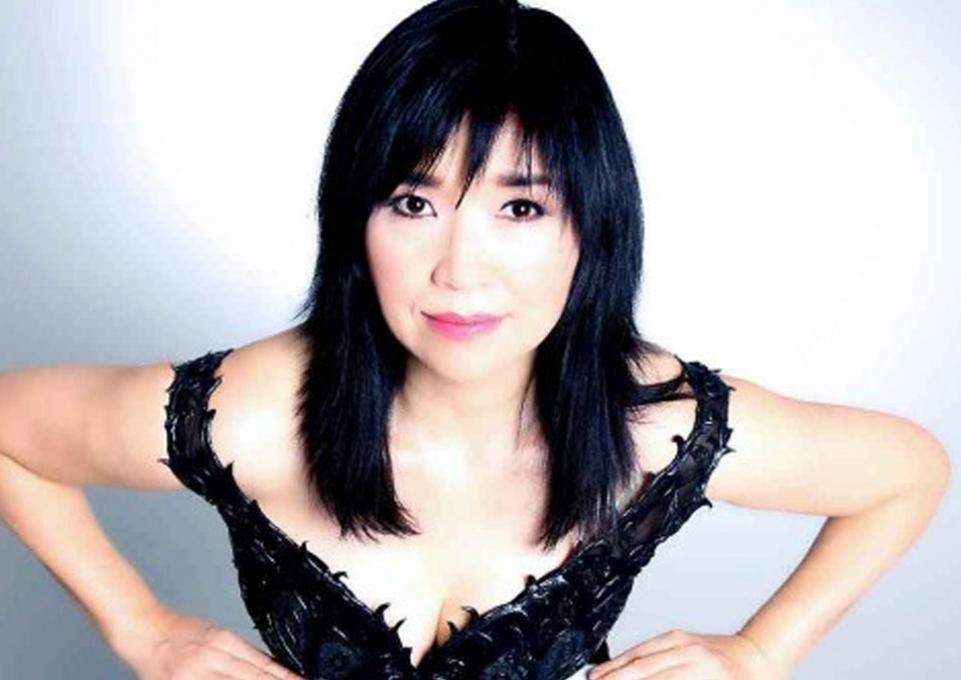 Hello, Bengals! This week marks the third annual First-Generation College Celebration on Friday, November 8. Events will be held at colleges and universities across the country, including Buffalo State, which will hold several events (listed below) and an information campaign throughout the week. Organized by the Center for First-Generation Student Success, the day is meant to recognize the successes and challenges of first-generation students, as well as the persistence they show in attaining their educational goals. Here's a look at some other things happening this week. Get a glimpse of student life at Buffalo State and stay up to date on student events, clubs, orgs, and more by connecting with Life at Buff State on Instagram, Facebook, and Twitter!
-----------------------------------------------
MONDAY, NOVEMBER 4
'Selection on Pigmentation Genes Leads to Rapid Phenotypic Evolution in a Finch Radiation'
3:00 to 3:50 p.m.
Technology Building 160
Leo Campagna, research associate in the Fuller Evolutionary Biology Program in the Cornell Lab of Ornithology, discusses his research with genomic sequencing and capuchino seedeaters. All students, staff, and faculty are welcome. Part of the Biology and Great Lakes Center Seminar Series. 
-----------------------------------------------
TUESDAY, NOVEMBER 5
'Transylvania through History and Media: Photos and Video from the Land Beyond the Forest'
12:15 to 1:30 p.m.
Upton Hall 230
Terry Todoroff, graphics specialist III in the Institute for Community Health Promotion, will present this second Artists on the Road: Travel As a Source of Inspiration lecture for fall 2019, featuring Transylvanian photos and videos he captured while exploring Romania's history. Perfect for post-Halloween viewing!
Buffalo State Percussion Ensemble
7:30 p.m.
Performing Arts Center at Rockwell Hall
The Buffalo State College Percussion Ensemble, performing under the direction of Mark Hodges, delivers percussion with a twist! The group not only plays standard instruments such as the timpani, mallet keyboards, tom-toms, cymbals, and gongs but also employs sounds generated by found or constructed instruments such as car parts, architectural elements, and household furnishings. Admission is free. For more information, call (716) 878-3005.
-----------------------------------------------
WEDNESDAY, NOVEMBER 6
Community Circle: 'First Generation: Navigating the Unspoken Expectations of College'
Noon to 1:30 p.m.
Campbell Student Union Social Hall
Join the Restorative Justice Center for this community circle for first-generation students, faculty, and staff members on campus. This event will unpack what it means to be a first-generation college student, explore the identity, and connect through shared experience and resources. Lunch to follow. Register online. The community circle is part of the 2019 First-Generation College Celebration. 
'Nineteen' by the Artemis Quartet
7:30 p.m.
Ciminelli Recital Hall
Join the Music Department for this musical tribute to 100 years of voting women! Selections by Howard Hanson, George Gershwin, Ruth Seeger, Caroline Shaw, and Caroline Mallonee reflect the musical culture of the 1920s and later works by female composers. General admission is $10; free tickets for students with valid ID available from the Rockwell Hall Box Office only. Ticket information is available online.
 -----------------------------------------------
THURSDAY, NOVEMBER 7
Faculty and Staff Recognition Ceremony
12:15 p.m.
Performing Arts Center at Rockwell Hall
This annual celebration of excellence recognizes Buffalo State's most recent SUNY Chancellor's, President's, and other award winners and welcomes new faculty and staff members. The campus community is invited and encouraged to participate.
'Text Analytics and AI for Marketing on Social Networks'
5:30 to 7:00 p.m.
Bulger Communication Center 425
Drew Fones, head of consulting services for rel8ted.to Analytics, will discuss the process of ad selection for users through gathering unstructured data, mapping the data against social media, and using the data to target the right audience for a given product. Presented by Buffalo State's Interdisciplinary Unit in Data Science and Analytics.
'Patrimoneo'
7:00 p.m.
Burchfield Penney Art Center
This next film in the Beyond Boundaries: Dare to Be Diverse Film and Discussion Series centers on a multibillion-dollar American development company poised to engulf a small coastal community in Mexico with a mega hotel-condo complex and the local people who fight back. Sponsored by Buffalo State's Equity and Campus Diversity Office, Communication Department, and Burchfield Penney Art Center.
'Hot Jazz in the Fall'
7:30 p.m.
Ciminelli Recital Hall
The Buffalo State Vocal Jazz Ensemble performs under the direction of George Davis, joined by a quartet of Buffalo State Music Department affiliates. For more information, call (716) 878-3005 or visit the Music Department website.
-----------------------------------------------
FRIDAY, NOVEMBER 8
First-Generation Ice Cream Social
12:30 to 2:00 p.m.
Campbell Student Union Lobby
This ultracool event celebrates first-generation students on campus as part of the 2019 First-Generation College Celebration. Come and meet the departments of Student Affairs and enjoy some ice cream with a variety of toppings.
Keiko Matsui
8:00 p.m.
Performing Arts Center at Rockwell Hall
Internationally acclaimed pianist, composer, and humanitarian Keiko Matsui has long sought to build bridges, and her unique melting pot of musical influences has garnered her a devout international following. She has worked alongside such legends as Miles Davis, Stevie Wonder, Hugh Masekela, and Bob James. Matsui released her 28th recording, Echo, last year, co-produced with Grammy-nominated Bud Harner. Ticket information is available online.  
-----------------------------------------------
SATURDAY, NOVEMBER 9
Women's and Men's Swimming
1:00 p.m.
Kissinger Pool
The women's and men's swim teams take on the Cortland Red Dragons. 
Star Stories of the Iroquois
6:00 to 7:00 p.m.
Whitworth Ferguson Planetarium: Buckham Hall D102
In honor of National Native American Heritage Month, this live presentation will uniquely show the stars through Native eyes. Many cultures across time and around the world pass star stories down from generation to generation. Join us to learn about some of the star stories of the Iroquois Confederacy. Saturdays through November 23.
Men's Basketball
7:00 p.m.
Sports Arena
The men's basketball team opens the home portion of their schedule against the Nazareth Golden Flyers. 
Birth of Planet Earth: Planetarium Program
7:30 to 8:30 p.m.
Whitworth Ferguson Planetarium: Buckham Hall D102
This immersive digital planetarium program tells the twisted tale of our planet's origins while exploring some of the greatest questions in science today: How did Earth become a living planet in the wake of our solar system's violent birth? What does Earth's history tell us about our chances of finding other worlds that are truly Earth-like? Saturdays through November 23.