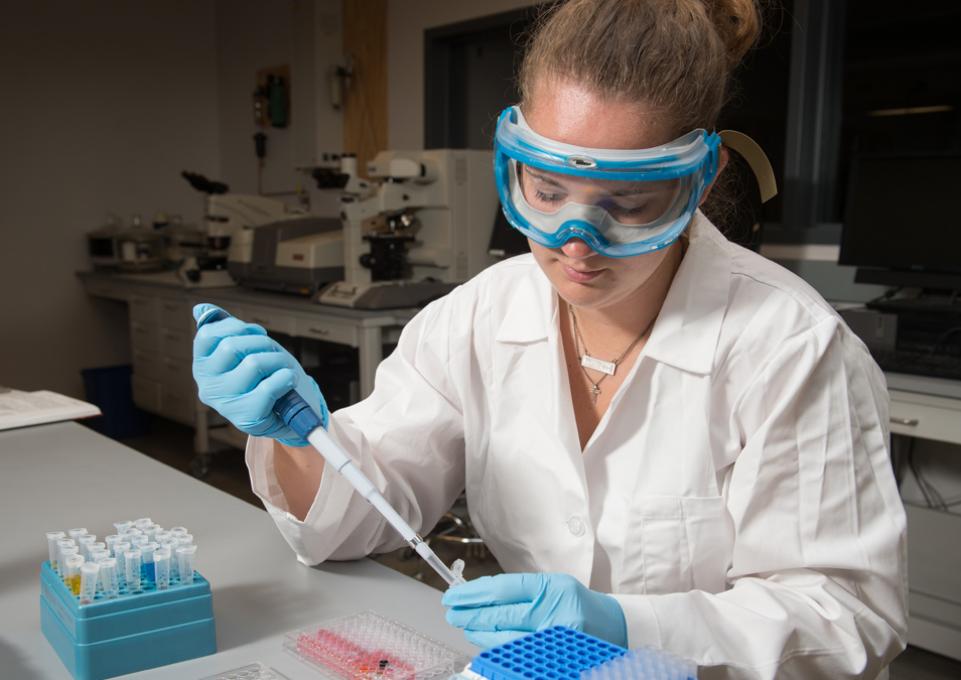 It's hard to believe Thanksgiving is next week. The semester is flying by, but thankfully, there's still plenty to do on campus. This week is as jam-packed as ever, including the first in a four-part Research Administration Lecture Series, presented by Buffalo State College, the Hauptman-Woodward Medical Research Institute, and the Buffalo Niagara Medical Campus on Wednesday, November 20, from 5:00 to 7:00 p.m. in the LoRusso Alumni and Visitor Center. This evening's panel will focus on the array of career opportunities in research administration, including public relations, higher education administration, institutional advancement, government affairs, sponsored programs, and nonprofit foundations and organizations. Free and open to the public. Please register online. Get a glimpse of student life at Buffalo State and stay up to date on student events, clubs, orgs, and more by connecting with Life at Buff State on Instagram, Facebook, and Twitter! And don't forget the many professional development opportunities (PDF, 111 KB) for Buffalo State faculty and staff members.
-----------------------------------------------
MONDAY, NOVEMBER 18
Presentation on Fulbright Placements
Noon
Caudell Hall 208
Students are invited to join Michael Lovorn, director of the International Program for Educators, for a presentation on the Fulbright U.S. Student Program, which provides grants for individually designed study and research projects or for English teaching assistant programs. Students gain rich cultural exchanges and a great asset to their résumés. Light refreshments provided. For more events on international education week, please visit the International Student and Scholar Services website.
'Using Physical Ecology to Understand the Complexity of Freshwater Mussels: Mass Transfer Relationships'
3:00 to 3:50 p.m.
Technology Building 160|
Josef Ackerman, professor in the Department of Integrative Biology at the University of Guelph, will discuss his research with unionid mussels. All are welcome. Part of the Biology Department and the Great Lakes Center Seminar Series.
Networking with Colleagues: Connect with Like-Minded Community Engaged Faculty
4:00 to 6:00 p.m.
Campus House
Civic and Community Engagement presents an informal opportunity to talk about community engagement, learn strategies and ideas from others, and hear from CCE staff about new initiatives and opportunities. Most importantly, it's a chance to get to know colleagues from across the campus. Light refreshments will be served, with a cash bar available.
-----------------------------------------------
TUESDAY, NOVEMBER 19
'Preparing an Incentive Grant Proposal'
Research and Creativity Council Workshop
12:15 to 1:30 p.m.
Buckham Hall B145
Jessica Berg, director of pre-award and contract services, provides an overview of the Research and Creativity Incentive Program (RCIP) and offers tips for proposal preparation. The RCIP funds a variety of research, scholarly, and creative projects to enhance future proposal submissions to outside agencies. Feel free to bring a brown-bag lunch. RSVP to Gina Game by Monday, November 18.
'From Tex Randall to Angkor Wat: Pilgrimages to Secular and Sacred Sites'
12:15 p.m.
Upton Hall 230
Jim Goodrich, '86, '90, lecturer in the Art and Design Department, presents this final event in the fall 2019 Artists on the Road: Travel As a Source of Inspiration series, co-sponsored by the Art and Design Department and the Center for Global Engagement. Goodrich will share images from his travels to diverse meccas from the American West to Southeast Asia.
Buffalo State Philharmonia Orchestra
7:30 p.m.
Performing Arts Center at Rockwell Hall
Under the direction of Thomas Witakowski, the Buffalo State Philharmonia Orchestra brings together Buffalo State music majors, non-music majors, faculty, area professional musicians, local music educators, and community enthusiasts who are committed to performing the symphonic repertoire at a high level. The concert is free and open to the public.
-----------------------------------------------
WEDNESDAY, NOVEMBER 20
'Afrofuturism: Exploring the Utility of Science Fiction in Supporting Underrepresented Students'
9:00 a.m.
Rockwell Hall 202
Bethany Jacobs, a consultant with Campus Labs in Buffalo, shares her research on using science fiction to facilitate student learning. She will address key concepts of Afrofuturism and explain how this theory, or concept, is useful for underrepresented students to envision themselves in the future, and to recognize that there is, in fact, a place for them. Please register online for this free event. Sponsored by the Higher Education Administration Department and the College Student Personnel Association of New York State (CSPA-NYS).
InsurTech and Data Science: Solving Business Problems
5:00 to 5:45 p.m.
Bulger Communication Center 216
Learn more about Buffalo State's data analytics programs and about the job market and outlook of Utilant LLC, one of today's fastest-growing global software companies. Jeff Staniszewski, vice president of engineering, will discuss Utilant's data science journey and using InsurTech software to solve use cases.
-----------------------------------------------
THURSDAY, NOVEMBER 21
Webinar: 'Let's Play Votes & Ballots: Creating Quality Action Plans for Democratic Engagement through Gamification'
3:00 to 4:00 p.m.
South Wing 137
This interactive activity takes the guesswork out of on-campus democratic engagement. Players are tasked with creating a comprehensive action plan while keeping in mind their institution's historical voting rates, their resources, and the unique challenges faced by student voters. Presented by the Civic and Community Engagement Office.
Digital Music Ensemble: Scales and Sequences
7:30 p.m.
Ciminelli Recital Hall
This performance by the Digital Music Ensemble centers on simple scalar developments, yielding complex textures from musically straightforward materials. The evening's centerpiece is Music in Contrary Motion, one of Philip Glass's landmark minimalist works, and also features Frederic Rzewski's Attica, a plaintive reflection on the consequences of the Attica prison riots, as well as a rarely performed musical meditation by Alice Coltrane. Free and open to the public. 
-----------------------------------------------
FRIDAY, NOVEMBER 22
Conversations in and out of the Disciplines: 'Is Anything Possible? No! But It Doesn't Matter'
3:00 p.m.
Ketchum Hall 320
Presented by Leigh Duffy, assistant professor of philosophy, this talk will be followed by a brief Q&A and a wine and cheese reception. Everyone is welcome.
Buffalo State Betty Abgott Invitational
3:00 p.m.
Sports Arena
The women's basketball team takes on the Bryant & Stratton Bobcats. See the full women's basketball schedule for details.
Buffalo State Softball and Volleyball Meat Raffle
6:00 p.m.
VFW PVT, Leonard Post, No. 6251, 2450 Walden Ave., Buffalo, N.Y. 14225
Meat and veggie-style rounds, 50/50 drawing, and themed basket raffles. Doors open at 6:00 p.m.; first spin is at 7:00 p.m. Admission includes one slice of pizza and unlimited pop and beer. Group discounts available. Contact Courtney Smith, (716) 860-0723, for tickets.
Kim Waters with Special Guest Kayla Waters
8:00 p.m.
Performing Arts Center at Rockwell Hall
The prolific saxophonist, composer, and producer Kim Waters and his daughter Kayla Waters deliver insatiable grooves, undeniable hooks, and memorable melodies that combine the best of jazz, R&B, funk, and soul. Ticket information is available online.
-----------------------------------------------
SATURDAY, NOVEMBER 23
Men of Merit Leadership Conference
10:00 a.m. to 3:00 p.m.
Bulger Communication Center - First Floor
Men of Merit began in fall 2018 as a way to help male students, especially students of color, succeed academically and promote qualities of integrity, excellence, and distinction. This annual conference features contemporary topics and influential speakers in an open atmosphere that encourages dialogue and analysis. Topics will include emotional intelligence and investing in wealth building. Free and open to all students at Buffalo State, though preference is shown for Men of Merit group members and male students. Attendance is limited. Please register online. 
Buffalo State Betty Abgott Invitational
11:00 a.m. and 1:00 p.m.
Sports Arena
The consolation game of the Buffalo State Betty Abgott Invitational will be held at 11:00 a.m., while the championship game takes place at 1:00 p.m. Participants to be determined by play on Friday. 
An Evening of Stand-Up Comedy with Jeremy Piven
8:00 p.m.
Performing Arts Center at Rockwell Hall
Emmy Award and Golden Globe winning actor Jeremy Piven delivers an evening of stand-up comedy that's sure to entertain.